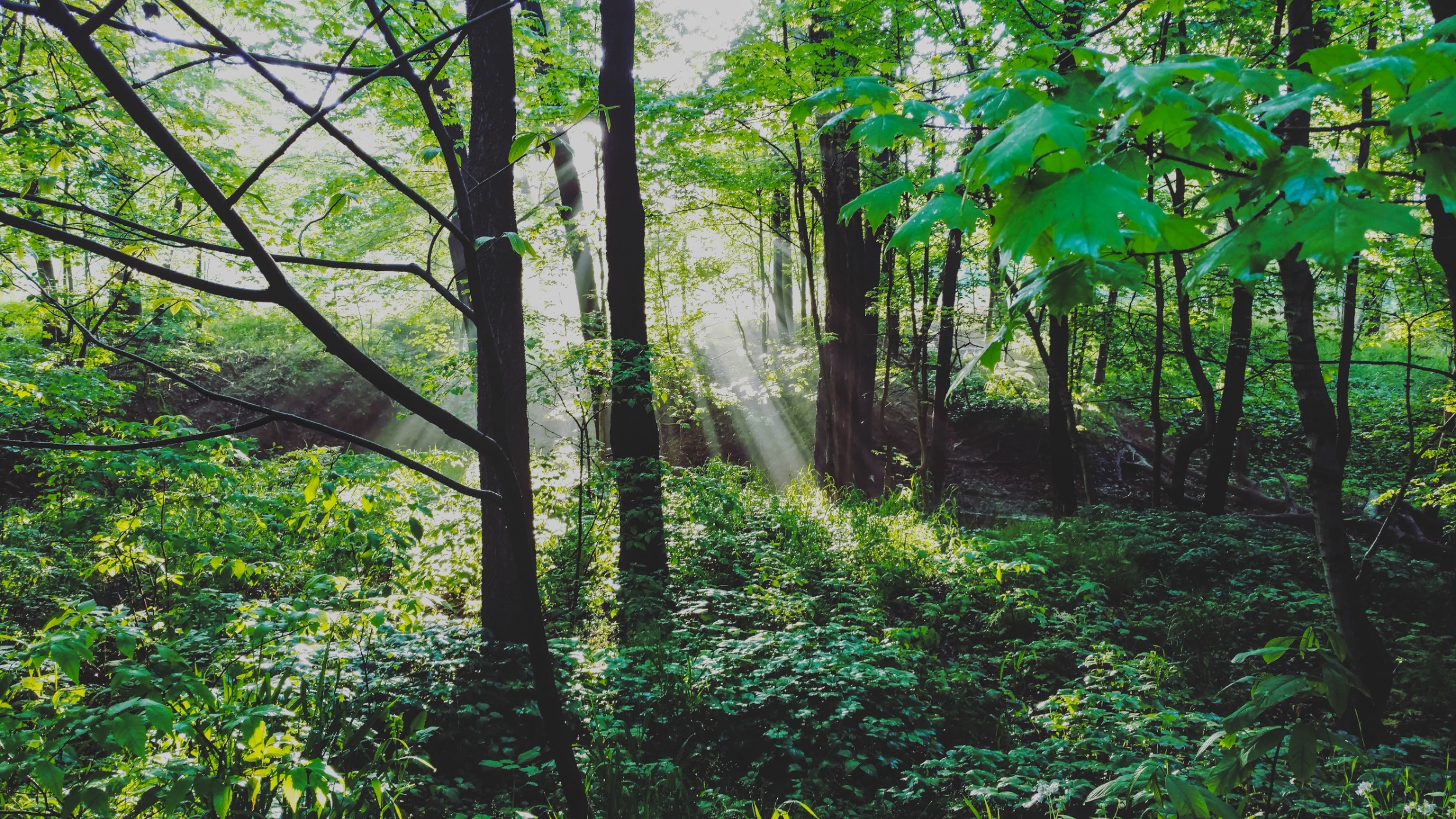 Want to Become a Tree Upon Your Passing? You Can!
Pre-need Burial plots: Plant your cremated remains with a beautiful tree to transform your ashes into a living memorial
Recycle yourself.
After your life has ended, give back to the earth by providing nourishment and new life to a beautiful Memorial Tree. Life Forest provides a peaceful location to complete the cycle of life and pass on the infinite energy of your life into the beauty of a serene forest.
"The wheel turns ever, and what came out of the earth, returns to it now in peace." Mark Belletini.
Choose an eco friendly option.
At Life Forest, one of our goals is to protect the environment while providing a positive and healing space. By planning your burial with one of our trees, you'll minimize the negative environmental impact of traditional burial. According to the Arbor Day Foundation, "A mature leafy tree produces as much oxygen in a season as 10 people inhale in a year."
How Does Life Forest Protect Your Burial Trees from Alkaline?
We also feel it is important to note that cremains contain a high alkaline content, which creates a 'salty' soil that is not good for trees and plants. There are companies that offer proprietary products that claim to offset these high levels. Since we were not supplied with an 'ingredients' list due to the proprietary nature of the products we chose to have them tested. The results of these tests left us feeling unsure, therefore, we turned to the Department of Environmental Services (DES).
Through the knowledge of the manager of the DES Groundwater Permitting technical group, we learned that the high levels of alkaline actually diminish over the time span of three years. Therefore, we bury cremains 18 inches below the root ball of the freshly planted tree and add 4 cu feet of rich compost material as a growth buffer. Due to the fact that tree roots grow side to side, not downwards, the 18 inch buffer of nutrient rich soil allows for the span of 3 years to pass, rendering the cremains harmless to your memorial tree. The rich compost material that we use is created by Darrin, our tree expert, and owner of StoneFalls Gardens.
We searched out a biodegradable urn option that would nourish the memorial tree as it biodegraded. The answer came in the form of wool. Wool in fact, upon biodegrading, becomes a natural rich compost for the burial tree, releasing sulphur, nitrogen and magnesium.
We offer a beautiful wool burial shroud, created for Life Forest by lastdanceshrouds.com We can work with you and Last Dance Shrouds to create a beautiful wool cremation burial shroud, we can even utilize personal wool items such as blankets and clothing made of 100 percent wool. In essence, wrapping your loved one in the comfort of their own belongings.
Support future generations
With Life Forest, it is now possible to use your passing as an opportunity to restore and preserve habitat. By choosing to plant a tree commemorating yourself or a loved one at Life Forest, you can help create a forest habitat that changes with the passing of each season; supporting life and providing clean air for generations to come. With Life Forest you can plant your remains and grow a legacy.
We invite you to grow into a beautiful living memorial.
At Life Forest, your remains are interred with the planting of your memorial tree, to allow you to join the tree in a living memorial within a peaceful vibrant forest.
Use the form below to contact us today to learn more.