Life Forest® is extremely proud to have received the Green Burial Council's Cremation Shroud certification!
Life Forest's Wool Cremation Burial Shrouds are elegant, soft, beautiful and made of 100 percent wool. In essence, wrapping your loved one in warm comfort.
Our search for the perfect biodegradable urn option led us on a scientific journey. We wanted to ensure that whatever we placed in the earth would not only act as an environmental protectant from the alkaline in the cremains, but also would nourish our families' memorial trees as the product biodegraded. The answer came in the form of wool. Wool in fact, upon biodegrading, becomes a natural rich compost for the burial tree, releasing sulfur, nitrogen, and magnesium.
We offer these wool shrouds at no cost to our Life Forest burial families. We also offer pre-packaged wool shroud kits, with step-by-step visual instructions. The kit includes everything that you will need to shroud your loved one in gentle environmental compassion.
You can colorize your wool shrouds using commonly found plants such as onion skins and hibiscus, providing a simple, elegant and a nurturing return to the earth for your loved one.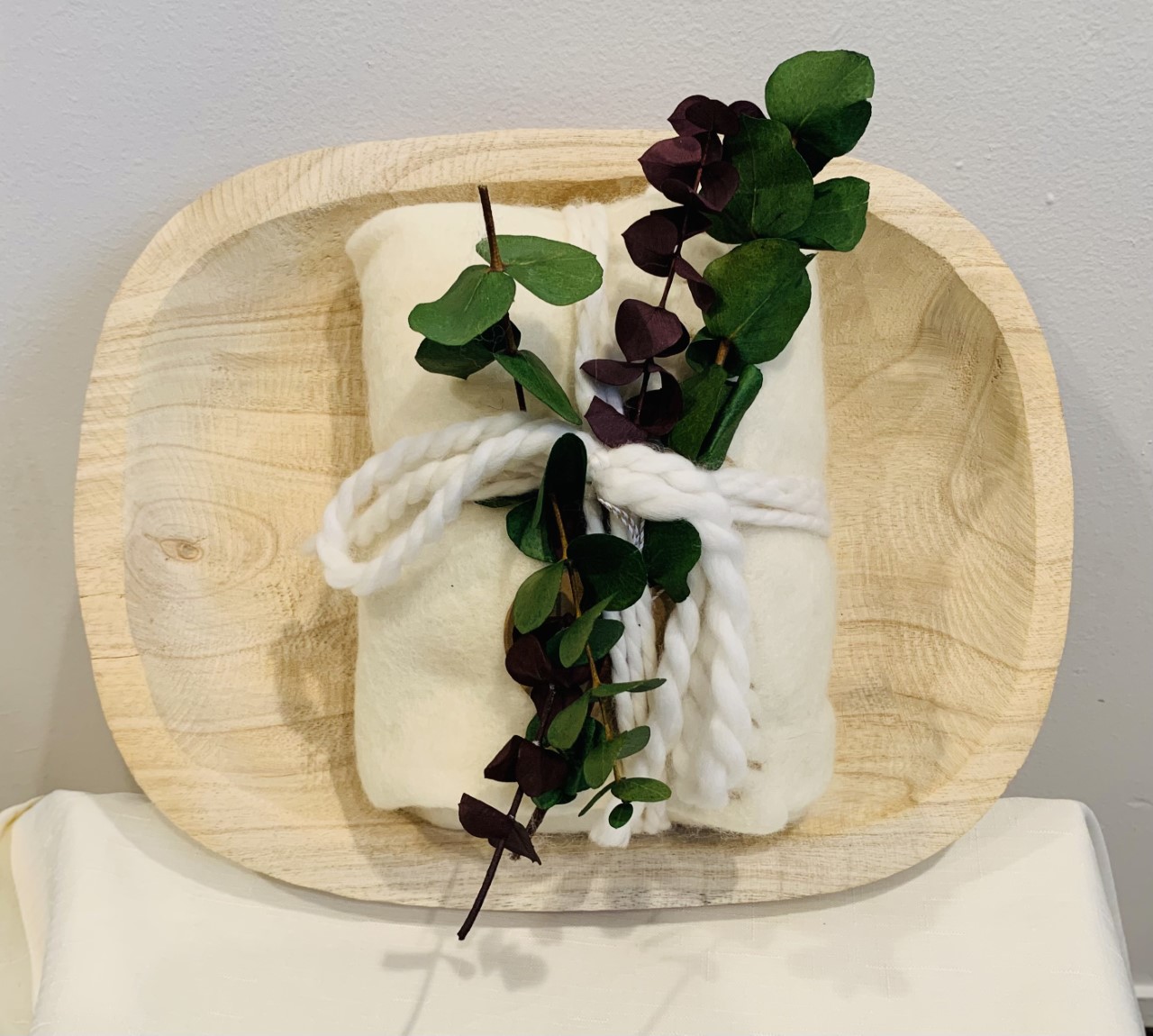 Purchase a Burial Shroud
Wool Shroud Burial Kits can be purchased through one of our trusted affiliates, or directly through Life Forest by clicking here.
---
Special Thank You to our Subject Matter Experts
Dr. Aaron Collins, Ph.D. in Chemistry who holds specializations in Cyanobacteria, Microalgae, Biochemistry, Spectroscopy, and Biofuels. Dr. Collins advised Life Forest on the appropriate burial for cremated remains in a natural environment, which would help to promote the healthy growth of plants. This method was also approved by the New Hampshire Department of Environmental Protection Subsurface Unit.
Dina Stander of Last Dance Shrouds provided us with gentle advice and guidance and ensured we took into account not only the integrity of environmental impact but the importance of family involvement in shrouding. You can see her full burial natural shroud options here: https://www.lastdanceshrouds.com/