Mel
The concept of Life Forest was created by Mel and her desire to bury her mother in a place that did not yet exist. Her dream of a space unlike any other where healing would be found through nature by burying cremains under trees, but also having the protective qualities of a traditional cemetery became a mission within reach thanks to the talents and efforts of the people introduced here. With graduate studies in Leadership and a bachelor's degree in Anthropology and Sociology Mel has always been intrigued by the human condition and how our life experiences such as pain, illness, belief, community, tradition and family can shape us. Mel believes that a genuine kindness and respect for others, as well as the situations that have shaped people's lives, is the starting point in achieving that feeling of fulfillment that we all deserve to have.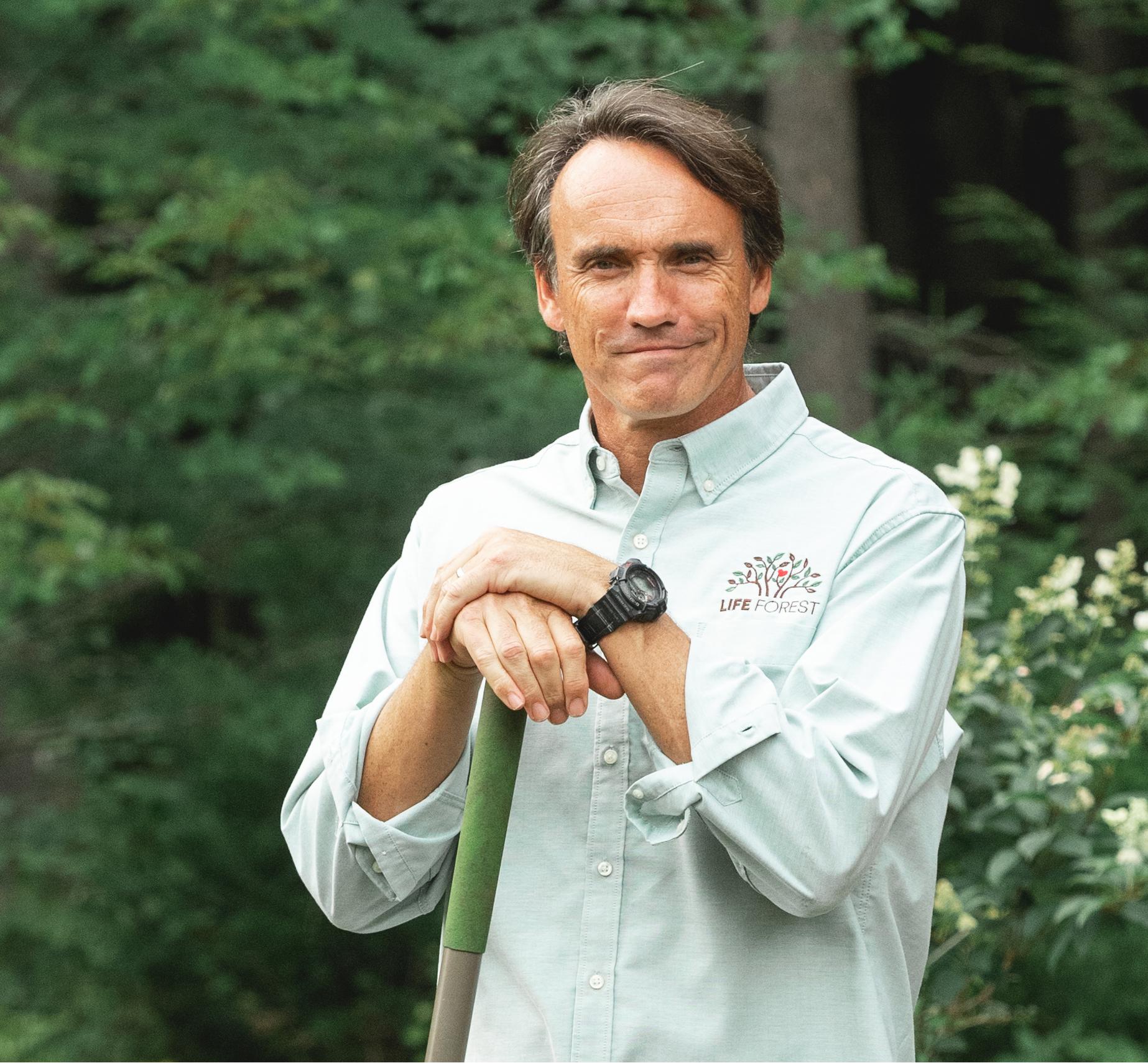 John
Growing up in small-town England, John traveled to the United States as a young man. It is here in the United States that he established his family life and a successful business career. As a Co-Founder of Life Forest, John's business acumen helped bring the concept to life. Through a passion for listening to the needs of others and working to meet those needs. He understands the importance of creating a space that evokes a sense of peace, and he brings his work ethic and personal passion to redefine how we feel when we visit our loved ones.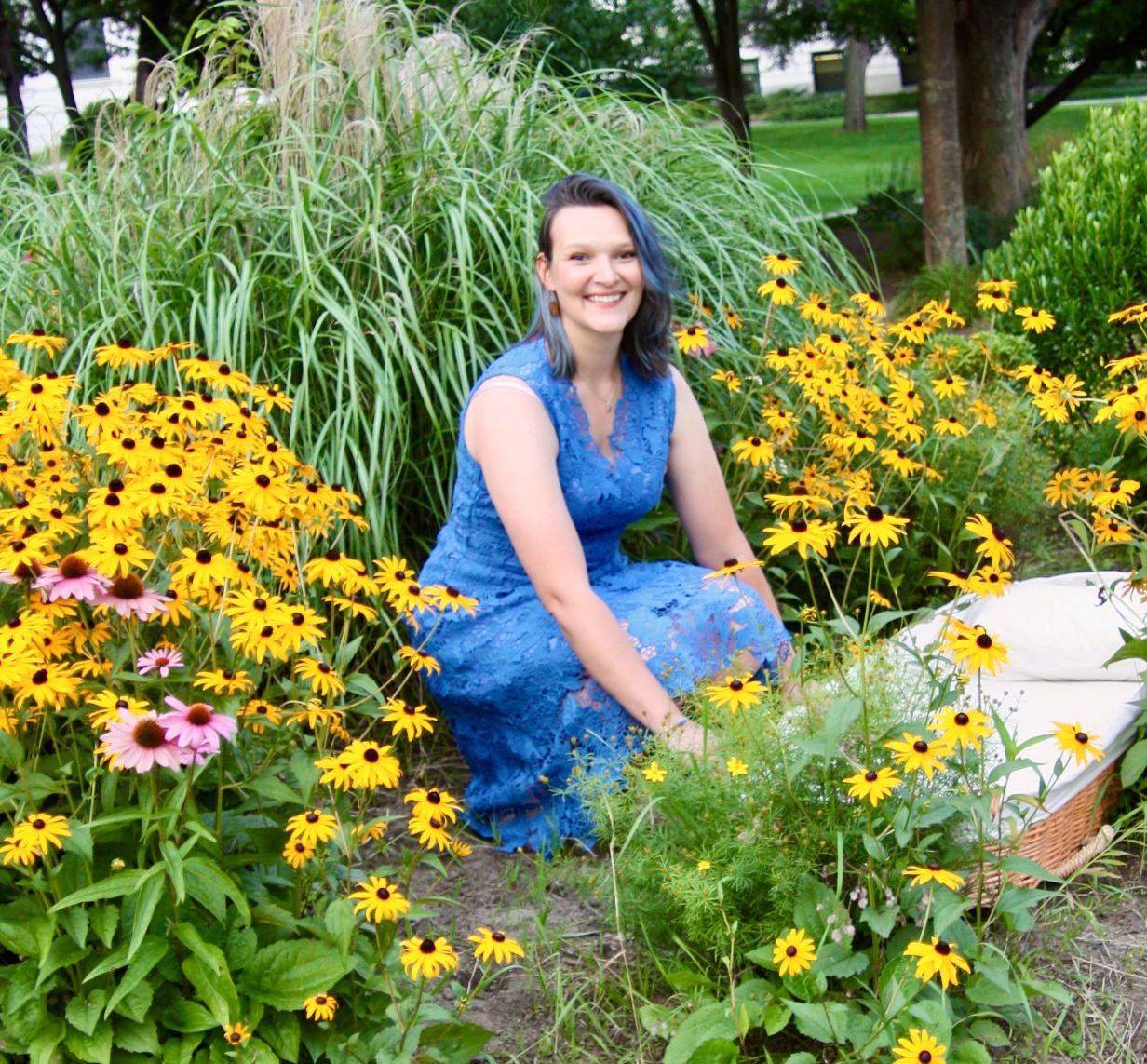 Caitlyn
Caitlyn became interested in the Death Care Industry as a way to help her grieve the loss of her father. She has found her way to Life Forest, where she combines her education and leadership to serve families as the Cemeterian Team Lead. Caitlyn is proud to offer a more ecologically-friendly Death Care option to grieving families in a place that provides peace and healing.
Caitlyn has a Ph.D. in Microbiology and Immunology from Dartmouth College, serves on the Green Burial Council Board of Directors, and has experience as a municipal cemetery trustee as well.
Cameron
Cameron is Life Forest's Environmental Scientist, Wildlife Biologist, and New Hampshire State Forester Applicant. Cameron integrates his knowledge of stewardship and land management planning with the GIS mapping of legacy burial data. Cameron also assists families with burials, tree plantings and deed recordings of burial plots.
Cameron serves on the board of the NH Cemetery Association.
Cameron is an alumni of Southern New Hampshire University, having earned his degree in Environmental Science with minors in Psychology, Sociology, and Philosophy. This combination of backgrounds has made him a great fit for Life Forest. The understanding of environmental factors, while acknowledging the emotional significance of the burial area, makes sure that the establishment and preservation of the trail system throughout the area is respectful to both the environment and those who are laid to rest within the forest.
Traci
Working for several years in the Death Care industry as a Funeral Director, and with a strong passion for animals and the outdoors, Traci is a lead member of Life Forest's burial team. Traci graduated from the New England Institute at Mount Ida College in 2011 with a BA in Bereavement Studies and Funeral Service. Prior to that, she obtained her BA in Psychology from Southern New Hampshire University. Traci's knowledge of the Death Care industry combined with her passion for conservation has made her an integral part of the Life Forest® team.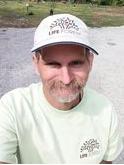 Jamie
Jamie holds one of the most important roles at Life Forest as our Groundskeeper. When visiting Life Forest you most likely will see Jamie watering the memorial trees, hand digging our burial tree plots, keeping any invasive species at bay, as well as keeping a protective eye over your loved one's final resting place.
Fate brought Jamie to Life Forest and we appreciate that he is an integral part of the Life Forest team. Jamie is not a stranger to loss. Jamie lost his wife Bobbijo to cancer. Jamie found passion and healing in creating a Cancer Awareness Float in memory of his late wife. Jamie was widowed with 2 school aged sons, providing him with an empathy for others who have experienced the loss of a loved one.
At Life Forest you may also meet Jamie's now adult sons J.J. and Anthony. They help their dad at Life Forest displaying a hard work ethic and an obvious respect for their father and for the Life Forest land.
Racy
With an established career in surgery, Racy takes the skill set of organization and record keeping to another level. It is her ability to juggle and focus on multiple tasks as well as document and record details, that has made the creation of this new concept viable. In the surgery environment, Racy become well-versed in showing respect and compassion to people in trauma, as well as in the respectful handling of human remains. She brings this important level of expertise to Life Forest.
Colton
Colton brings mathematical and technological brilliance to Life Forest®, ensuring that our mapping data is accurate and that data points are in line with real world coordinates. Working as an Associate Professor of Mathematics at Southern New Hampshire University, Colton's research is based on modeling biological systems using physiologically-based pharmacokinetic (PBPK) modeling techniques.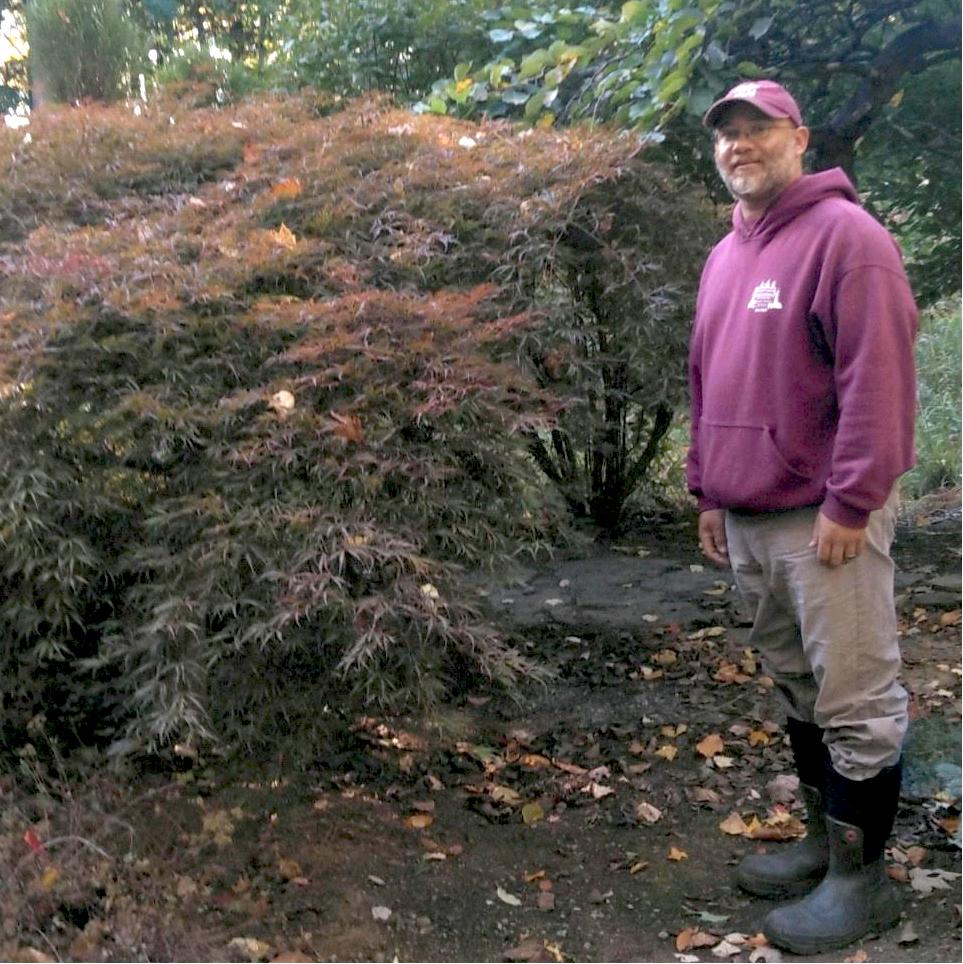 Darrin
Owner of STONEFALLS GARDENS. Darrin is our tree expert. Darrin's focus on sustainability in his own nursery drew us to him. He runs a pesticide-free company that recycles cardboard and plastic containers and also accepts leaves and grass clippings from homeowners and landscapers to create the wonderful COMPOST that is used on Life Forest®'s burial trees. All of our memorial trees are purchased through Darrin, ensuring that they have had expert care prior to planting; as well as careful follow-up after planting.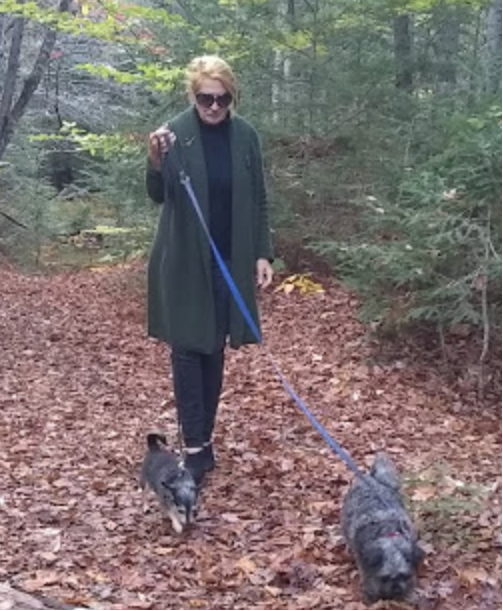 Theresa
Theresa, Life Forest's Tree Doctor, advises our team on appropriate forest and soil maintenance as well as closely monitoring each memorial tree after planting.
"Botany was an early interest for me. I spent my summers designing, planting, and maintaining various garden sites in Michigan and Ohio. I spent my winters reading everything that I could about plant life that thrived in those regions.
Whatever the setting; there is a voice from that space that tells me what is needed. I start by studying the soil and move onto the geological make up of the property. Then we add the soft scape- the perennials, shrubs, and trees that will compliment, and coexist with the terrain.
There is a balance to be found in every space, it is a pleasure for me to find and maintain that beautiful balance."
Ali
Ali is our 2021 intern for our Master's Level Internship Program entitled, "Conservation Cemeteries: Preserving Life and Legacy through Embracing Nature".
Ali is a graduate student studying Environmental Philosophy at the University of Montana, and currently living in Portland, ME. Ali has an undergraduate degree in Philosophy, with a minor in Psychology.
Ali's interest in burial was inspired by the desire to reconnect humans to the rest of the natural world. Upon graduation, she plans on working in the green burial industry, combining environmentally-responsible burial with agriculture.
Through embracing burials in an environmentally sound manner, conservation cemeteries have a unique ability in aiding the healing of both nonhuman and human beings following the death of a loved one.
The purpose of this internship is to study how Life Forest merges environmental responsibility, technological documentation, and preservation of personal legacy through its burial practices.
Lacey
Lacey (pictured with her daughter) joined the Life Forest® team after walking the grounds and falling in love with the concept and the property. As an avid hiker who works in the tech market, being involved with the Life Forest reflects the mixing of nature and technology, her two passions. Helping with Educational Outreach, her hope is to help spread the word on this alternative burial option in New England.
Cyndi
Cyndi is the CEO and Artistic Director of Edgeworks Creative, the company responsible for our web presence. Cyndi has a Bachelor's degree in Communications with a concentration in Visual Media. Her design work is varied and encompasses all areas of print and media design. She finds the Life Forest® to be the perfect peaceful alternative to the current offerings available within the Death Care industry, and she is committed to helping to market this wonderfully unique way to honor a loved one. When she is not in front of her computer, you can find Cyndi out in her gardens or with her head buried in a seed catalog.
Ed
Ed, also of Edgeworks Creative, has extensive experience in web design and development, having worked in and led teams both small and large over the last two decades. Ed is a certified Google Partner and loves helping the Life Forest® (and other organizations) reach their audience and grow their business through effective search marketing.