Celebration of Life
Bernard George Hailson Jr.
January 24, 1959 - May 20, 2020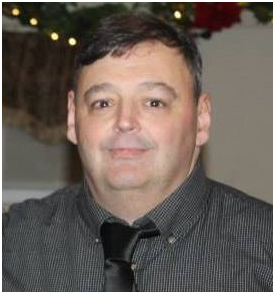 Bernard George Hailson Junior "Aka" Bernie, 61 of Plaistow, NH, formerly of Haverhill, MA, died Wednesday, May 20th, 2020 at St. Elizabeth's Hospital in Brighton, MA, of Covid-19. He died a healthcare hero in the frontlines passionately and courageously sacrificing his life, caring for his patients who had Covid-19. He is joined by many greats in our nation who have lost their lives working in the front lines during the height of the pandemic in healthcare. He selflessly served as a Registered Nurse at the Merrimack Valley Hospital for over 15 years, forming an amazing work family whom he cared very deeply for, as well as his patients. Prior to becoming a Registered Nurse, he worked as a Respiratory Therapist.
He was born in Haverhill MA, graduated from Haverhill High School, as well as Northern Essex Community College as a Respiratory Therapist and then as a Registered Nurse. He was a proud Eagle Scout leader in the community & was so proud to assist his step son Tyler Paquin also reach the rank of Eagle Scout. Bernie was an avid reader with a vast array of knowledge & an impeccable memory for detail. His healing sense of humor was such that he could make you laugh when all you wanted to do was cry. He seemed to see and bring out the best in others, always extending himself, leading by example. He appreciated all kinds of music. He enjoyed camping, fishing, boating, movies & especially family time. His actions showed his strong sense of spiritual grounding with so much unconditional love & caring, a genuine healing spirit. Words can't express the depth of his beauty, being naturally gifted in so many ways as a best friend, protector, leader, mentor, Eagle Scout, co-worker, father, grandfather, uncle, nephew, brother, brother n law, cousin, son in law, son, husband & soul mate. His legacy will live on every day through so many as a gentle pure & altruistic spirit. He was a hero to so many here on earth & went to heaven a hero, sacrificing his life, deeply caring for his patients in the front lines of this Covid-19 pandemic. He'll be forever cherished with a big warm teddy bear heart always giving to others with a more than fair & kind hand.
He leaves his wife Jean Flora Hailson, 5 step children, Ashley, Tyler & Joseph Paquin of Plaistow, NH.; Leigh Gonzalez & husband Lee of Haverhill, MA,; Tina Whitt of Manchester, NH.; 5 step grandchildren Zachery, Christopher & Codie Hailson,; Catherine & Trenton Whitt. ; step-brother Gerald Hailson & wife Angie of Dover, NH,; step-sister Judy Hailson of Seabrook, NH,; father Bernard Hailson Sr. of Bedford NH. To Bernie, family wasn't just biology, he loved & cared deeply for everyone as if they were his own. He was predeceased by his first wife Catherine Ellen Hailson (1-28-2012); Sister Theresa Hailson-Clark of Manchester NH (11-15-2019), mother Shirley (Jones) Hailson (died); & best friend from high school Matthew Blinn (1-28-2019).
He'll be dearly missed & always cherished as an Altruistic Family Gentleman, Nurse, Eagle Scout, Healer, Teacher and sunlight of our spirits.
Bernie will be buried at Life Forest in the fall of 2021.
,
Remembrances by LifeForest