Celebration of Life
David Vincent Iaquinta
September 6, 1984 - February 3, 2019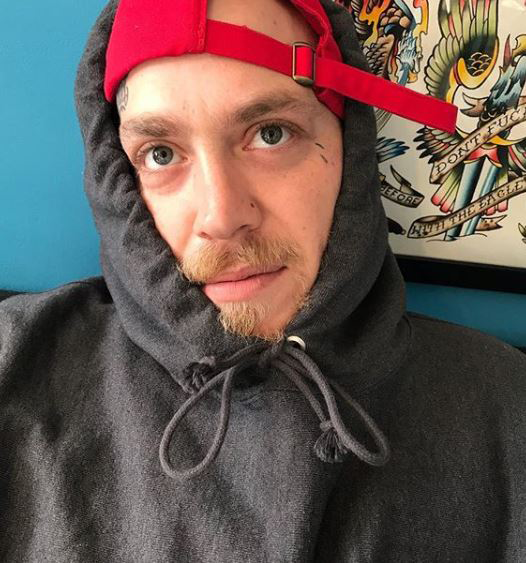 David was born in Nashua, NH on September 6, 1984, just a few short minutes after his twin sister, Helena. He was the son of Joy (Hladish) Iaquinta and the late Joseph G. Iaquinta.
David was highly regarded by the tattoo world and a renowned tattoo artist in Seabrook. He was well known across the country for his artwork and his extraordinary talent is now a permanent part of many people's lives. He loved to spend time with his family and friends, especially his son, Gabe whom he cherished greatly. He was a caring and unique person with a remarkable shoe collection. He was goofy and larger than life and loved to entertain the room. Everyone gravitated towards his outgoing personality and he would literally give you the shirt off his back and probably did. He was beloved by so many from New Hampshire to South Carolina to Wisconsin and in between. He and his son, Gabe share the same encompassing, bright smile and dimple that added to his charm. He will be missed and loved forever by his family, friends, the tattoo community, and Axtion fam. May he rest in peace.
In addition to his mother, Joy, David is survived by his son, Gabriel and his mother Deborah; his brother, John; his twin sister Helena and her wife Samantha; his grandfather, Dr. Frank E. Iaquinta; his nieces, Cameron and Francesca; his nephew Max; his uncles, Tony, Frank, Michael, and Mark; his aunts, Cathy, Mary Ann, Lynne, Sharon, Lynn and Gretchen; and his cousins, Marky, Courtney, Lauren, Gina, Christian, Jessica, Frankie, Antonia, Jenna, Brien, Jackie, Mario, Julia, Colton, Zeven, Micah, Jonah, and Jeremiah. He is preceded in death by father, Joseph Iaquinta and grandparents, Carl and Helen Hladish, and Mary Iaquinta.
,
Remembrances by LifeForest