Celebration of Life
Emma Louise Glover
December 4, 1931 - October 28, 2022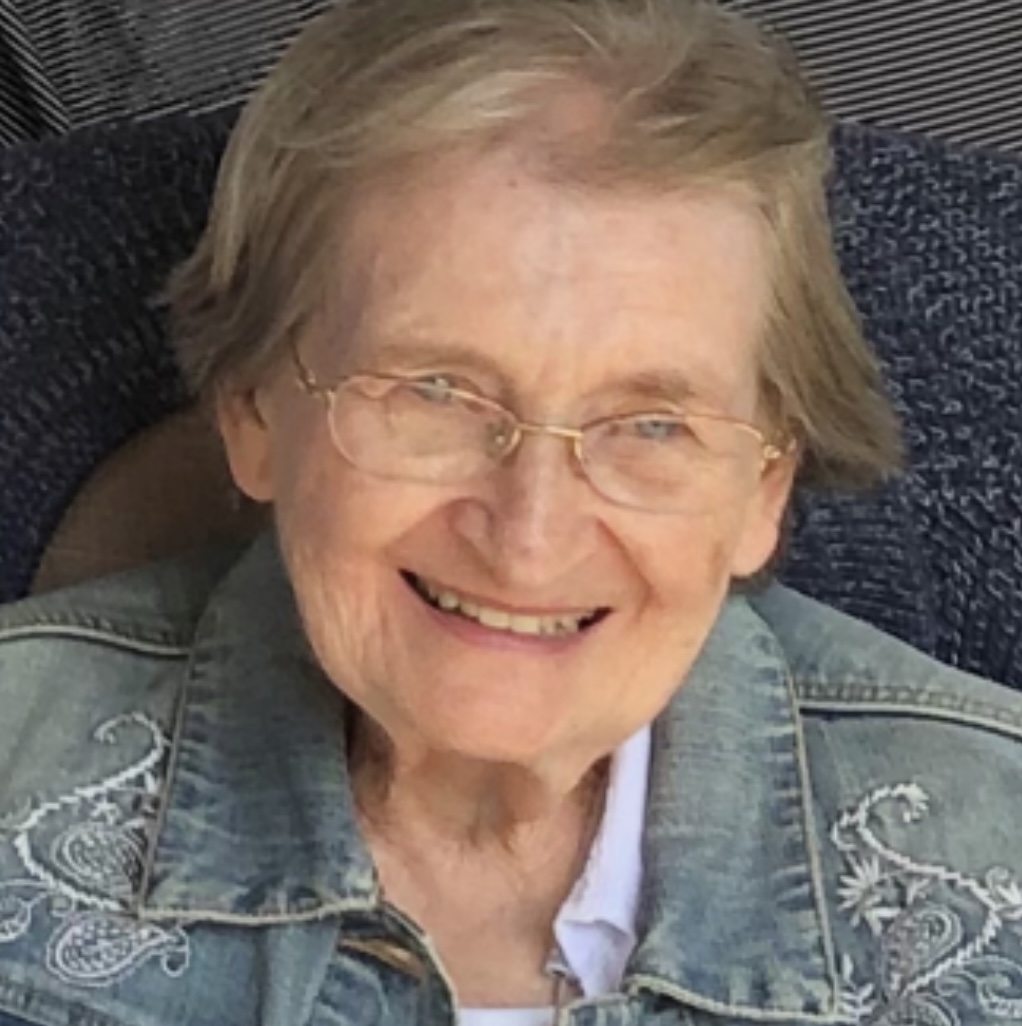 Emma Louise Glover, 90, passed away on Friday evening of October 28, 2022 at Community Hospice in Merrimack, New Hampshire after twenty nine years of struggle from complications of cancer. While in hospice and during her passing, Emma was at peace, comforted by the love of her family.
Emma was born December 4, 1931 to John Martin Mathys and Beatrice Cleone (Simmons) Mathys in Lexington, Nebraska. Emma grew up during the era of the great depression, WWII, and the dust bowl on the family farm in Nebraska and later on the family farm in Pennsylvania. She lived her life as a caring, devoted sister to her eight siblings David Albert, John Robert, Beatrice Lois, Richard Earle, Wilbur Louis, Helen Marie, Clara Cleone, and Janet Joyce. Emma shared her life in a loving marriage for 69 years with her late husband Arthur (Art) Wesley Glover, Jr., together raising their four children and later becoming grandparents and great grandparents to a growing family.
During her 69 years of marriage to Art, Emma was affectionately referred by Art as his "little one". She loved being Art's "little one". Emma also loved to dance with Art from the first day she met Art at a barn dance during her high school years. Her love for dancing developed into a life-long partnership with Art in writing and dancing choreographed ballroom dances and round-dances to big-band music and teaching others to do the same. Emma enjoyed big-band music, square and round dancing, camping, bird watching, and anything that would allow here to stick her hands into soil to plant and grow a garden.
Over her lifetime, Emma and Art established homes in Pennsylvania, Ohio, Illinois, Texas, and New Hampshire. Emma was employed in various administrative and sales roles over her working career while keeping her focus principally on the care and development of her family. After retirement and her move to New Hampshire with Art, she enjoyed reading, writing, gardening, birdwatching from the forest around their home, and traveling with Art to enjoy extended stays and visits with family across the country. When able, she also loved to stick her feet into the soft warm sand of sunny beaches at a nearby New England ocean shore.
Emma is survived by her son Kent Glover, daughter Brenda (Glover) Gudeman and husband Greg Gudeman, son Brian Glover and wife Valerie (Spurrier) Glover, and son Todd Glover and wife Sandra (Herr) Glover. Also surviving are eight grandchildren – Colin Glover, Lisa (Gudeman) Gonzalez, Dean Gudeman, Drew Gudeman, Lauren Glover, Nathan Glover, Mason Glover, and Curtis Glover, and seven great grandchildren. She is also survived by her sister Beatrice Lois (Minich) Mathys, brother Richard Earle Mathys, brother Wilbur Louis Mathys, sister Helen Marie (Hanyo) Mathys, sister Clara Cleone (Reigel) Mathys, and sister Janet Joyce (Reigel) Mathys. She is predeceased by her husband Arthur Wesley Glover Jr., parents John Martin Mathys and Beatrice Cleone (Simmons) Mathys, brother David Albert Mathys, sister Mary Lou Mathys (died on day of birth), and brother John Robert Mathys.
Emma will be forever cherished as a woman who loved and cared for her siblings and growing family, carried a heavy weight at times for her family to overcome challenging times, and danced together with her husband Art into hearts and lives with steadfast blessings of love.
43.122780 , -71.938067
Remembrances by LifeForest