Celebration of Life
Ernest D. LeBlanc
August 2, 1944 - July 1, 2021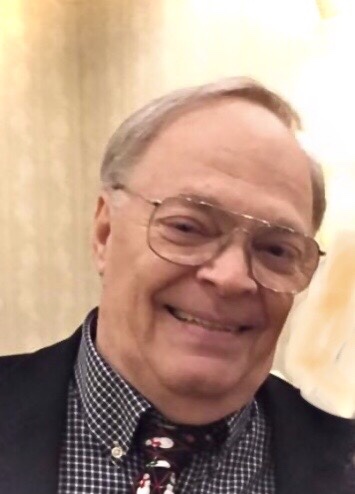 Ernest D. LeBlanc, Jr., 76, passed away peacefully at home on Thursday, July 1, 2021 after a long illness.

Ernie was born on August 2, 1944 in Fitchburg, MA and was raised in Manchester and Londonderry, NH, he was the son of the late Ernest D. and Cecile M. (Nault) LeBlanc.

After completing his Information Technology degree at NHTI in Concord, NH, Ernie and his wife Jacqueline (Dargon) moved to the Upper Valley, where they raised their children Carrie and Stephen. Ernie enjoyed traveling and outside activities with his family. Ernie loved small children and was delighted when his grandchildren, Tyler and Sydney were born. After they divorced in 1996, Ernie went on to remarry and enjoyed 24 happy years with his wife, Bonnie, until his death.

Ernie began a long career with the Information Technology staff at Dartmouth Hitchcock, beginning at the Mary Hitchcock Memorial Hospital in 1969. He transitioned to the Hitchcock Clinic staff in 1981 and as the longest serving IT Director in the history of the clinic, he was instrumental in supporting the DHMC mission through technology development during the relocation of the hospital from Hanover to Lebanon and through the expansion of DHMC in NH and VT.

Ernie retired in 2004 and moved to Florida to enjoy a respite from the cold New England winters. Ernie and Bonnie enjoyed playing golf and socializing with neighbors in the Timber Greens community of New Port Richey on the Gulf Coast. In 2014 Ernie returned to NH to be closer to family and spend time with his grandchildren.

Ernie is survived by his wife, Catherine "Bonnie" (Cromwell) LeBlanc of Londonderry; his daughter Caroline Koloski and her husband James of Wilder, VT, stepson Andrew D. Cole of Pittsburgh, PA and stepdaughter Mary E. Raymond (Cole) of Pembroke, NH; four sisters Elaine Fugere of Hampton Beach, Marilyn Cormier and husband Richard of Londonderry, Melanie Martel of Manchester, Nicole LeBlanc and her husband David Takacs of Los Angeles, CA; his 5 beloved grandchildren Tyler Koloski, Sydney Koloski , Abigail Raymond, Brian Raymond, and Benjamin Raymond. In addition to his parents, he was predeceased by his son, Stephen M. Leblanc, his brothers George and Michael LeBlanc and his sister Loretta LeBlanc.
Ernie is buried at Life Forest.
43.12272 , 71.93819
Remembrances by LifeForest