Celebration of Life
Gerald Prutsman
August 15, 1951 - February 09, 2023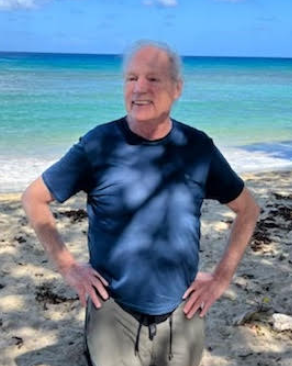 Gerald Prutsman, of Diamond Pond NH, passed away on February 9, 2023, in Puerto Rico, leaving a void in the lives of those who knew and loved him. Born on August 15, 1951, Gerry was the son of the late James H. Sr. and Eileen (nee Gaughan) Prutsman.
Gerry's love for music was a cherished part of his life. He was captivated by the energy and rhythms of African drumming, which fueled his spirit and evoked a sense of connection to the world around him. Classic rock, with its timeless melodies, was also a source of inspiration and enjoyment for Gerry. Music became a backdrop to his adventures, creating an atmosphere of joy and celebration.
Gerry's appreciation for the beauty of nature was a constant source of inspiration. He found joy in hiking, kayaking, ice climbing, and cross-country skiing, reveling in the wonders of the outdoors. The call of the loons on Diamond Pond and the breathtaking sunsets were moments he treasured, recognizing the inherent beauty that surrounded him. Gerry's love for nature was a testament to his profound connection with the world and his unwavering desire to embrace its wonders.
His achievements were many, including the pride he felt when his #95 was retired for the cross-country ski marathon, symbolizing his dedication and passion for the sport. Gerry's thirst for adventure was never ending, always seeking new experiences and sharing his zest for life with those around him. He made it a point to celebrate the full moon each month, reaching out to loved ones and concluding his messages with an exuberant "Aaaaaawhooo," reminiscent of the loon's call. His words of advice, such as "stay neutral" and "live it up!," serve as guiding principles for embracing life to the fullest. He embraced his own unique identity and was proud to be "as G as can be!"
Gerry's dedication to education was showcased through his career in special education at Lyman C. Hunt Middle School in Burlington. He devoted his time and energy to shaping the lives of his students, leaving a lasting impact on their educational journey and beyond.
Known as "Uncle Gerry" to many, his love and support extended beyond family ties, encompassing a wide network of people who were fortunate to have him in their lives.
43.122667 , -71.938427
Remembrances by LifeForest