Celebration of Life
Julia Trabucco
December 3, 1964 - April 18, 2022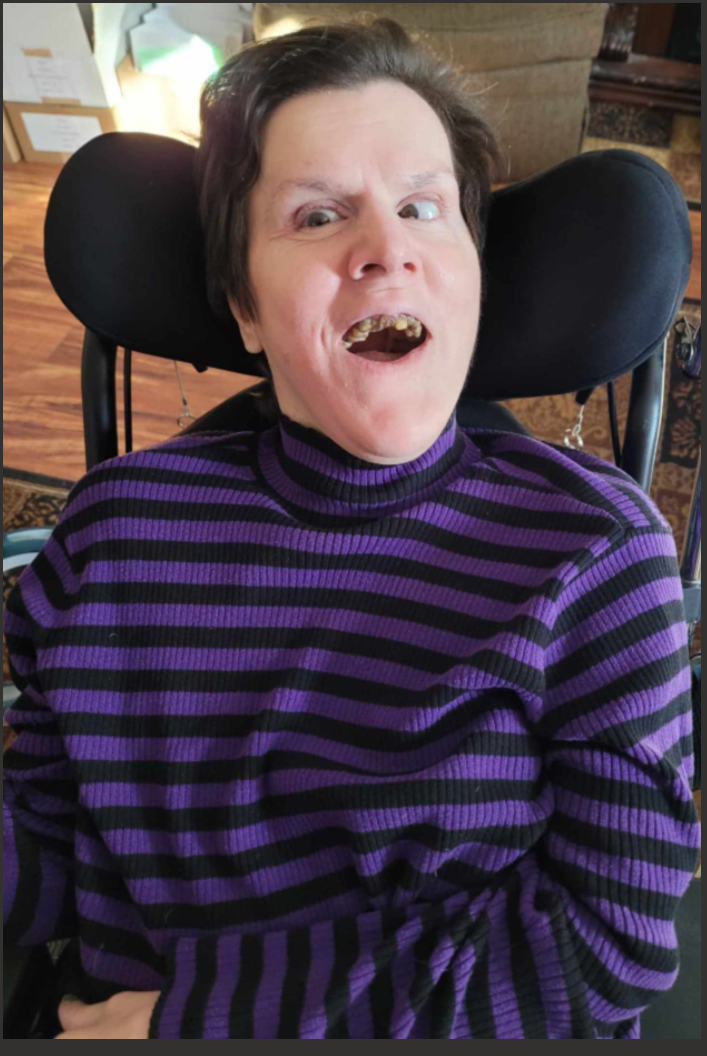 Julia (who we all knew as Julie) was born December 3, 1964 in Peterborough, New Hampshire, the daughter of Alfred and Pam (Jennings) Trabucco. Even though she had cerebral palsy throughout her life, Julie enjoyed her time under the care of the late Francine Marchand of Hillsboro, New Hampshire for 26 years along with the staff of MDS and Community Resources for Justice. Julie's staff became her family. She loved to people watch and would often laugh out loud at things she saw.
She loved going to movies (especially musicals) and shopping. Julie also enjoyed listening to country music, watching Food Network shows and Animal Planet's "Too Cute". Although she couldn't respond verbally, she was aware of the world around her and communicated with her smile, a laugh or blinking her eyes for yes or no questions. Her sense of humor was unique. The more you cursed or told inappropriate jokes, the more she laughed. She was blessed to have all of us as her family and we were blessed to have her in our lives. She will be greatly missed. Julie was predeceased by both of her parents.
Julie is buried at Life Forest in Hillsboro in the Evergreen Memorial Grove.
43.122491 , -71.93866
Remembrances by LifeForest