Celebration of Life
Justin D. Hovey
April 26, 1987 - October 13, 2019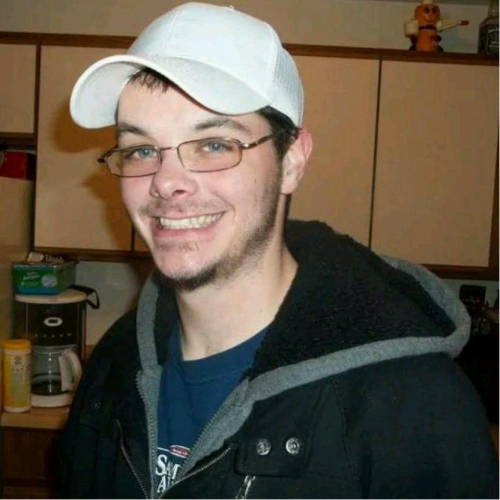 Justin D. Hovey, 32, formerly of Concord, NH, passed away unexpectedly on October 13, 2019 at home. He was born in Manchester, NH on April 26, 1987 to Judith (Philbrick) Hovey and the late Donald Hovey. Justin was educated in the Allenstown/Pembroke schools.
Justin loved to go to the Conservation Center in Concord where it was quiet and he could enjoy nature. He loved to ATV. Justin was a Pink Floyd fanatic and would listen to their music all the time. Justin loved being with his children, Lilli-Anne, Benjamin, Jonathan and Jaycob. Above all, Justin enjoyed spending time with his family and friends. He will be remembered as fiercely loyal to those he loved, and would give the shirt off his back to help anyone in need. He touched many lives with his tender, selfless and kind heart, and his quick wit and sense of humor will not be forgotten.
Justin is survived by a daughter Lilli-Ann Huntington, and two sons Benjamin and Jonathan Hovey and Jaycob Hamel (son of Samantha) of Nashua NH. His mother Judy Hovey of Penacook, NH, a sister, Jessica Connon and her husband Michael Connon of Rochester, NY. His maternal grandmother Theresa Philbrick of Manchester, NH. Two aunts Susan Philbrick of Manchester, NH and Nancy Philbrick of Hooksett, NH. One uncle, Steve Philbrick and his wife Denise Philbrick of Hooksett, NH. Four cousins, Michelle, Tina, Steven and Katie. Three nieces, Autumn and HaylieStarr Connon of Rochester, NY, and Ariyah Proulx of Merrimack, NH. Justin was predeceased by his father, Donald Hovey, his maternal grandfather, Stanley Philbrick, his paternal grandparents, Dennis and Elizabeth Hovey.
Justin is buried at GPS location 43.12268, -71.93820 at Life Forest.
,
Remembrances by LifeForest