Celebration of Life
Laura Elisabeth Corddry
April 26, 1973 - October 1, 2023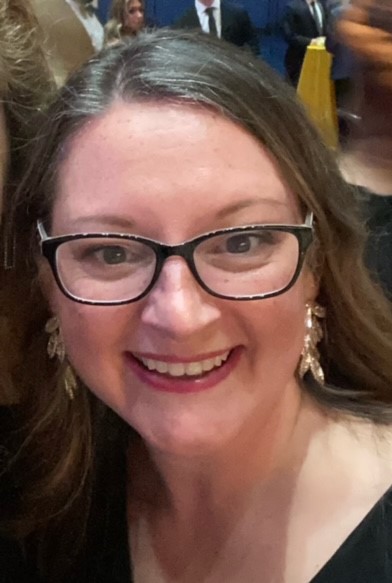 Laura Elisabeth Corddry, 50, of Billerica, Massachusetts, passed away on Sunday, October 1, 2023 after a near two-year battle with pancreatic cancer.

She was the daughter of Riley S. Corddry and his wife Linda D. Corddry of The Villages, Florida, and Tewksbury, MA; daughter of Robin Corddry and her wife Deborah Spence, of Crystal River, Florida.

Laura was born and raised in Weymouth, MA. She received her undergraduate degree from Lesley University and her Masters Degree at UMASS Lowell. She was employed for thirteen years by Southern New Hampshire University (SNHU) where she was Vice President, Student Experience Services. She loved her job working with both faculty and students. She also loved traveling with her family and spending time with friends.

She is survived by her loving wife of 16 years, Jessica Garneau Corddry, of Billerica, and her two beloved sons, Noah Kwet and Owen Kwet, both of Billerica, MA. She is also survived by two brothers, Robert S. Corddry and his wife Sandra, and Nathan H. Corddry and his wife Jessica, of Los Angeles, CA; her step-sister MaryEllen Stevenson and her husband Christopher, of Manchester, NH; and several loving nieces and nephews.

Her Funeral Service and Interment will be held at a future date. Donations may be made in Laura's honor to the following: The Trevor Project (thetrevorproject.org), or the Human Rights Campaign (hrc.org).
Life is a Kite
By Jessica Renee Russell
Life is a kite
Soaring sweetly, then diminishing downward
Catching a breeze and flying flawlessly
Then approaching a storm and twirling in the thunder
Beginning with a hand of help
Running alongside to ease the nerves of flight
As speed is gained, the feet stop
And eyes watch the glorious journey
On the wings of clouds, flying with ease
Then stammering into a storm, momentum decreases
Twisting and turning through tears and smiles
Continuing onward
Trying to fly higher, the reins say no
Tugs and pulls restrict
The voyage ends and the lifeline is cut
Yet the kite still ascends
With no strings attached, the kite now as wings
And soars silently into the Above, flying free
,
Remembrances by LifeForest