Celebration of Life
Martha M. Dore PhD
October 1, 1942 - November 23, 2021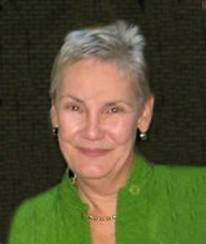 Dr. Martha M. Dore passed away unexpectedly but peacefully at Massachusetts General Hospital on November 23, 2021 of Non-Hodgkin's Lymphoma. Dr. Martha Dore received her BA bachelor's degree from DePauw University and her PhD from the University of Chicago, Crown Family School of Social Work. Dr. Dore spent several years as an associate professor at Columbia University School of Social Work in New York with specialties in high-risk families; child mental health services; and adolescent pregnancy. In 2000, while at Columbia University, she received the prestigious Presidential Award for Outstanding Teaching. Prior to her work at Columbia, she was the Director of Social Work Research at the Philadelphia Child Guidance Center and an adjunct assistant professor of social work in psychiatry at the University of Pennsylvania. After her time in New York , She went on to work as Research Director at both the Casey Family Services at the Annie E. Casey Foundation in New Haven, CT. Dr. Dore later held positions as Director of Research and Evaluation in the Division of Child and Family Services/Riverside Community Care in Cambridge, MA, as a Research Associate at Harvard University Department of Psychiatry, and Director of Research and Evaluation at The Guidance Center in Cambridge. She served as Secretary of the Society for Social Work and Research. She published numerous articles on child and family welfare, served as a reviewer on a number of editorial boards, and was co-author of Creating Competency from Chaos: A Comprehensive Guide to Home-based Services.
Martha is survived by her two children, daughter, Jennifer Dore Cisneros of Leesburg, Virginia and her son, Christian Dore, and daughter-in-law, Julie Dore of Rockland, Massachusetts, and six adoring grandsons, Will, Jack and Charlie Cisneros and Anderson, Mason and Tucker Dore, and three siblings, Sarah Buck, Deborah McLaughlin, and Fred McLaughlin. She was the beloved daughter of the late Martha McLaughlin and Fredrick McLaughlin.
Martha was well known for her intellect, humor, and generosity as well as her feisty spirit and talent as the cookie baking grandmother who revamped her youngest grandson's kindergarten Zoom curriculum during COVID.
Martha is buried with her dog, Maggie and will be joined with her dog, Rosie, when Rosie's time comes. Martha loved her garden and her books and we know she is smiling from above that her final resting place is in the Life Forest with the little free library nearby.
You can visit Martha and her memorial tree at GPS coordinates: 43.12259, -71.93856
43.12259 , -71.93856
Remembrances by LifeForest