Celebration of Life
Patricia Ann Gagnon
February 20, 1953 - September 24, 2022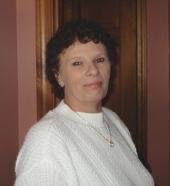 Patricia Ann Gagnon, 69, of Londonderry, NH passed away on Saturday, September 24th, 2022 at her home.
She was born on February 20, 1953, in Methuen, MA and went on to attend local schools. Patricia spent many years working for Western Electric, which later became Lucent Technologies. She also worked as a Manager for a Mobil Gas Station in Auburn.
Patricia loved spending time with her adorable Cat Athena, dancing, horses, working in her yard gardening, and spending time with her friends and family enjoying many laughs and creating memories.
Her passion to fight despite all of her medical issues people would call her a hero as she kept smiling even when she was in pain. Her love for life was admirable.
She is survived by her daughter, Melissa Lebeau and her wife Traci; her grandson, Avery Ryan; and her siblings, Douglas Gagnon and his wife Diane, Susan Gagnon, Kathleen Matthews and her husband Kenneth, James Gagnon, and Joseph Gagnon and his wife Deanna and many nieces and nephews.
In addition to her parents Hubert C Gagnon and Rita B Thompson, she was predeceased by her daughter, Renée Ann Gagnon.
Patricia is buried at the Life Forest with her daughter Renée.
Memorial donations may be made to the American Cancer Society, P.O. Box 6704, Hagerstown, MD 21741 or to the American Lung Association, National Direct Response, PO Box 756, Osceola WI 54020-0756.
43.12272 , -71.93842
Remembrances by LifeForest