Celebration of Life
Sandra Lee Schamel
April 8, 1942 - December 30, 2021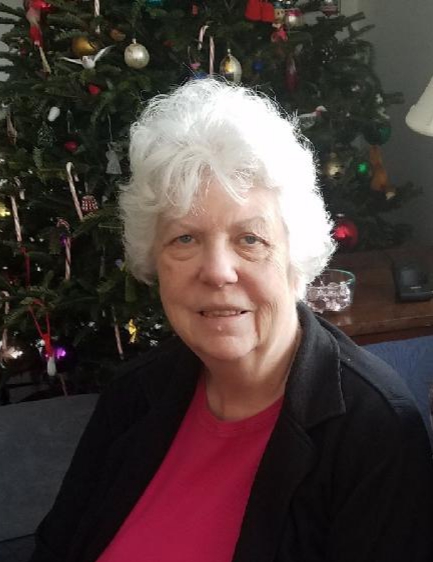 Sandra L. Schamel, 79 of Hillsborough, passed away on Thursday, December 30, 2021 at the Granite VNA Hospice House following a period of declining health.
Born on April 8, 1942 in Detroit, MI, she was the daughter of the late Clyde and Helen (Kraft) Ford.
Sandra was a member of the Royal Oak Girl Scouts where she attained the Curved Bar, the highest rank of achievement. As a teenager she joined Civil Air Patrol where she met her future husband, Michael Schamel. Sandra was a representative of the C.A.P. on the first flight to Detroit Metropolitan Airport. She also had the honor to fly in a fighter jet with Chuck Yeager, the man who broke the speed of sound.
Sandra earned her nursing degree from Grace Hospital School of Nursing and was involved in the first open heart surgery performed in Detroit. She was Head Nurse at the Hawthorn Center in Northville, MI. Before her retirement from nursing she worked as a visiting nurse.
Sandra and Michael, who were married 57 years, moved to Vermont where she raised three children on a small sheep farm. She spent many years as a member of the Historical Society of Early American Decoration. Sandra was a former director at Fletcher Farm School for the Arts and Crafts. She painted a Nativity set that is still being displayed outside at Andover Community Church in Andover, VT. Sandra was also a painter of portraits and used her paintbrush to create treasures for loved ones.
Sandra was a devoted wife, mother, grandmother, and friend. Her grandchildren would describe her as loving and giving and one who made the most delightful Christmas cookies. She was always there for others, giving a listening ear and encouragement to those in need. She loved God and shared His love with those around her. She was a devoted Christian and her faith was her anchor. She looked forward and welcomed the day she would go home to her Lord and Savior.
Sandra was predeceased by her parents and brother, Larry Ford. She is survived by her husband Michael J. Schamel of Hillsborough, her children, Michael H. Schamel of Hillsborough, Mark A. Schamel and his wife Crystal of Smyrna, TN and Jennifer L. Schamel of Hillsborough, and by four grandchildren, Joren, Israel, Immanuel, and Integrity.
John 14:27-Peace I leave with you; my peace I give you. I do not give to you as the world gives. Do not let your hearts be troubled and do not be afraid.
43.12250 , -71.93898
Remembrances by LifeForest