Celebration of Life
animal companion
Tommy Dubuque
1989 - 2006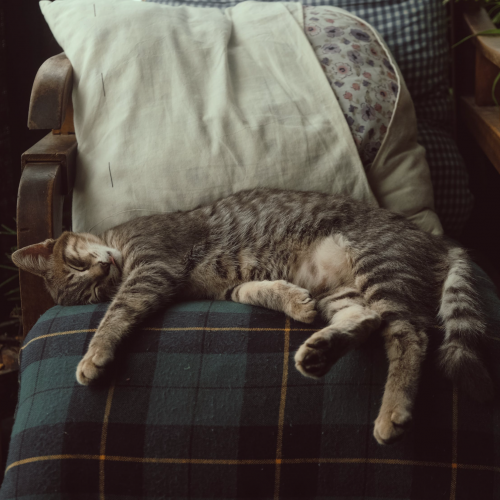 Tommy Dubuque, Feline Animal Companion to Elise Dubuque, 1989-2006. Tommy was a tiger cat with a laid back, gentle demeanor. Although her name was Tommy, Tommy was actually a girl. Tommy was born at the family farm in Newton NH, and was misidentified as a boy. One of the children of the family, named 'him' Tommy, after rock star 'Tommy Lee'. Over time it became evident that Tommy was actually a girl, but the name stuck.
Tommy was a very loyal companion to Elise. Her gentle affections earned her the deep love of her human parent Elise. As the health of Elise declined, and lonely days of illness started to set in, Tommy's companionship was a great comfort and friendship to Elise.
Tommy's passing was heartbreaking for Elise, and her own health declined rapidly after Tommy's passing. It is suiting to know they are laid to rest together under a dogwood tree at Life Forest.
Tommy is buried at the GPS location 43.1227576, 71.9382913 at Life Forest.
,
Remembrances by LifeForest